Join thousands of users who scale their business on LinkedIn every day with InTouch Tool.
83 replies in just two days of using InTouch Tool
We've got 93 new connections and 83 replies in just two days of using InTouch Tool and still getting new messages. We have to consider to scale our team to handle all those replies as we've never expected such a boost!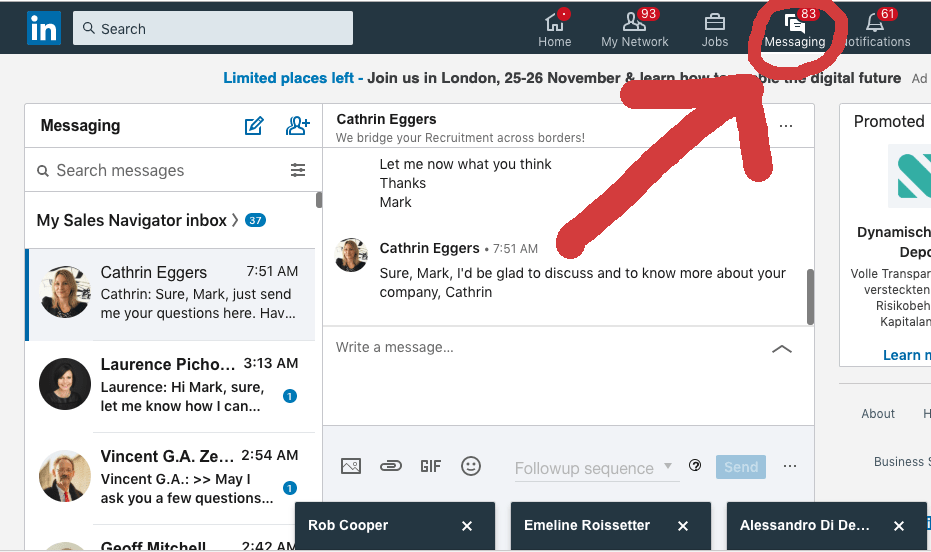 Using it daily and it saves a lot fo time on prospecting. Thanks for the great work guys!

I wish I found it earlier. Simply amazing tool. Solves a big problem of sending follow up messages for us and saves a lot of time.

Using it daily for the last few months with my Linkedln account and it helped to grow my network by about 1500 new valued contacts which dramatically expanded our business. Very easy to use and works seamlessly.

How Does It Work?
---
Send auto connection request to 2nd and 3rd degree connections.
And automatically send drip campaigns to your 1st degree connections.
Set up your message sequence

Set your invitation message as well as follow up messages with personalization like first name, last name, company etc. and the sending delays in days

Import your prospects

Import your prospects right from the LinkedIn search or from your CSV file

Get replies

Click the "start campaign" button and InTouch Tool will start sending the invites as well as it will check for new connections and replies. It will automatically send the personalized follow up messages based on your schedule and it will stop once they've replied.
What will happen once I start the campaign?
InTouch tool will start the automation in 3 stages:
Stage 1: First Touch
During this phase the tool will send personalized invites to your 2nd and 3rd degree connection or the first message to your 1st degree connections.
Stage 2: Check replies
During this stage the tool will detect any new connections and check if they've replied. It will send auto followups to those who connected but haven't replied. If replied, the tool will stop messaging them.
Stage 3: Send follow-ups
This is where the tool will send follow up messages to those who haven't replied. The personalized follow ups will be sent based on the schedule you set up under the "Messages" tab of your campaign.
InTouch Tool will repeat this cycle every 24 hours for you. Or you can also trigger it at any moment.
With InTouch Tool you can now spend your time only working with the responsive clients
Connect InTouch Tool with your CRM and 3000+ other apps
---
In under 5 minutes without a single line of code send prospects to your CRM when you get new connection on LinkedIn, new reply, when followups are completed and more.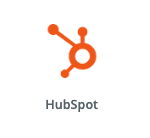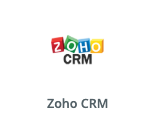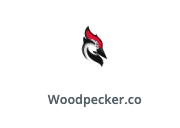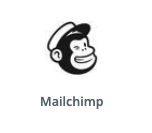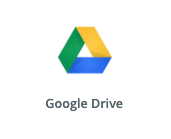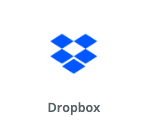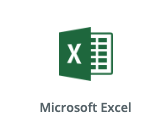 Wait, but LinkedIn has their limits on daily usage, don't they?
---
Yes, you are totally right - they do.
And that's why we've inbuilt usage protection for you right in the InTouch Tool.
So you can control your daily limits to protect your LinkedIn profile from overusing it.
Daily limits protection
You can specify your sending limits and InTouch Tool will automatically track your daily usage and adjust your sending queue so you never exceed those limits.
Activity spikes protection
LinkedIn doesn't appreciate big activity spikes so InTouch Tool will guide you when it's safe to further increase your sending limits.
InTouch Tool doesn't expose any internal files for public read
All extension files are protected and LinkedIn can't read them so it can't determine if it's installed on your computer
We use smart AI algorithm to make the UI elements inaccessable
We did a lot of research and created a sophisticated algorithms to hide any buttons or other UI elements from LinkedIn scripts to protect your profile.
For the pro tips on how to keep your LinkedIn account safe, be sure to check out our blog post!
Check how much you can earn with each plan
Just put the two numbers below:

I can convert leads at about % rate
One client worth $ on average
Get 2 months for free with the annual plans
Looking for a custom or agency plan?
Contact us
for volume discounts.
Frequently Asked Questions
What is InTouch Tool
InTouch Tool is an intuitive chrome extension that can automate LinkedIn invitations and automatically followup with those who accepted your connection request personalizing each message based on your choise.
What can InTouch Tool do for me?
InTouch Tool can automate LinkedIn cold outreach or the top of your funnel, so you spend your time only on the conversations with those who are interested.
Just specify your target audience and messages sequence and InTouch Tool will do the rest. It knows when to send, whom to send and what message to send as well as when to stop so you never have to track that manually anymore.
Can I specify delays between messages?
Yes. Set any custom delay between each message and InTouch Tool will send each message according to that schedule. You can find your delays settings under the "Messages" tab of your campaign.
Can I follow up with those who haven't accepted invitation yet?
No. If you've sent an invitation request, there is no way to contact them further unless they accept it. However, LinkedIn will follow up with them for you - LinkedIn will send several email reminders automatically to increase your connection rate.
And once they've accepted your invitation, InTouch Tool will automatically keep sending messages based on your sequence and the schedule you've set.
Another Q&A question?
No one reads this anyways so we can put any text here! Let's see. Do you want a discount? Drop us a message with the word "squirrel" and get 20% off for your first month. Bring your friend and both of you will get 50% off for your second month if your friend signs up too. Why do we do this? Because no one reads any instructions unless they run into an issue. At which point people go to support and never read the instructions anyway.
Where can I find more tutorial on how to use InTouch Tool?
We believe in simple and beautiful applications so we didn't release any tutorials on purpose.
Instead, we did our best to make InTouch Tool as intuitive and self-explanatory as possible - just give it a try and let InTouch Tool guide you through the process. And if you still have any questions, feel free to drop us a message at support@intouchtool.com and we'll do our best to address them right away!